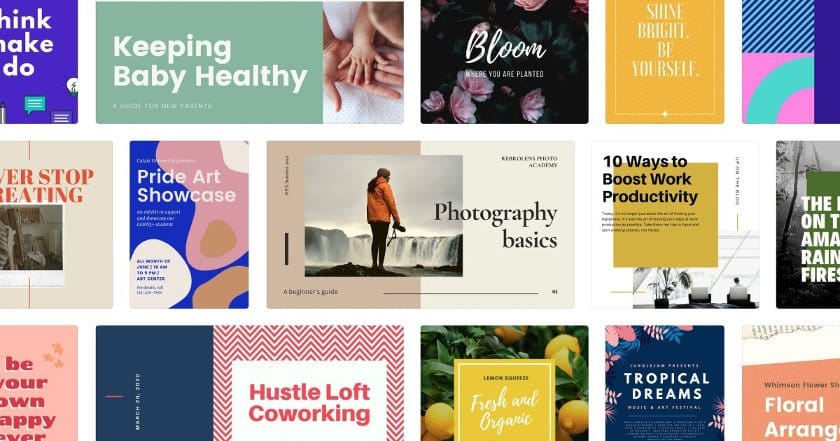 Determine Your Business Proposal Requirements
The first step in how to write a business proposal is understanding what your prospective customer needs it to include. Formal requests for proposals (RFPs) usually lay out the specific requirements a business needs to make a buying decision. At a minimum, these requirements typically include detailed information about the proposed solution, product, or service, the implementation/delivery plan or timeline, and the total price.
Even if you aren't responding to a formal RFP, you want to think critically about what other information may be necessary for the lead decision-maker to make a purchasing decision. Ask yourself what would you need to compare your product or services with competitors and include it in your sales proposal. It's also good to be prepared to provide qualifying information about your business, its purpose, and prior experience solving similar business pain points.
Gather the Necessary Information
Once you know what your prospect or customer requires, it's time to detail how your products or services fill those needs. This step may require you to gather additional information like your inception story, mission, or unique selling proposition. This information can be taken from your website, but you'll want to be prepared to customize language so that solution you plan to propose appears more personalized to the proposal recipient.
You should also put together additional supporting information such as a client reference list, project/client samples, and testimonials. This helps prove to the potential client that your experience is adequate and you are fully qualified to fulfill their needs.
Pro tip: Rather than scrambling to organize all of the information you'll use for your proposals at every opportunity, use customer relationship management (CRM) software to store your sales information and documents. Popular CRMs like Pipedrive, for example, let you centralize your sales files in one system where all of your team members can access them. They even have a SmartDocs feature to easily create fillable proposal templates.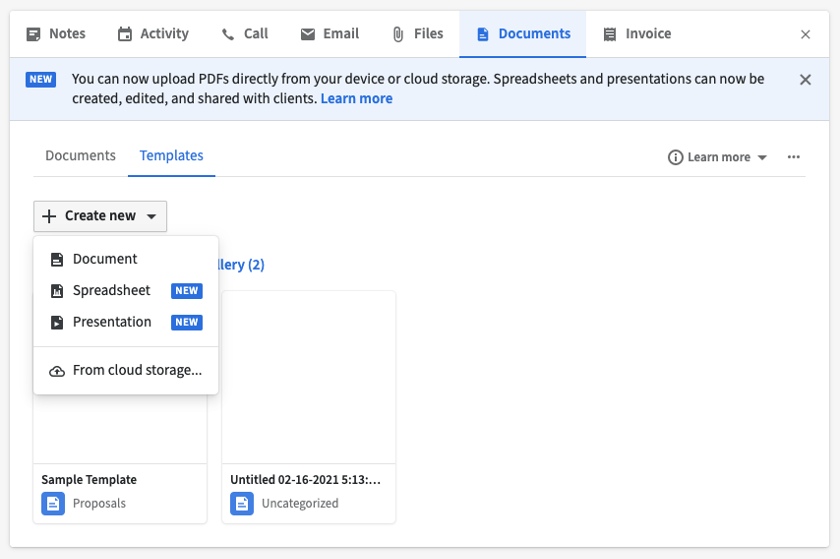 Executive summary
If you provided a few of these details in your cover letter (like the bullet-point example shown above) this is your opportunity to go into greater detail and summarize your overall strategy.
See also
Using our example, our potential clients are primarily realtors in the greater Chicago area looking to reach new clients through social media marketing, so your executive summary might read like this:
This proposal outlines a coordinated plan crafted with the intent of building John's Real Estate social media presence, primarily including Facebook, Instagram, YouTube, Vine, and Twitter.
By engaging an audience through social media channels, our team will demonstrate the ability to generate awareness, widen your company's potential reach within your target market, and contribute to driving more website traffic, which will ultimately result in top-line growth.
While our competitors work to serve multiple industries and target audiences, we specialize in the real estate industry. Our co-founder Tom Lancaster also has a background in both social media and real estate, giving him a unique perspective on the needs of the market.
Jump Social Media Marketing offers full-service social media services for the real estate industry. Our team ensures area realtors are targeting their core market with an authentic message across the best channels possible.
Jump Social Media Marketing will work to identify, target and market to your ideal customer through Facebook, Instagram, YouTube, Vine, and Twitter channels. Our team estimates we will grow your social media followers from your combined 214 followers to over 5,000 in the next six months and generate additional leads for your business.
We know that today's realtors are also tasked with marketing homes and their own real estate firms. With a background in real estate and social media, Jump Social Media understands the unique needs of your industry.
Pro tip:
A request for proposal is essentially a problem statement. Your customer has a problem that they need to solve and they need help to do it. In your executive summary, address that problem at a high level and let the rest of your proposal speak for itself.
Don't get lost describing deliverable logistics or strategic plans. Focus on the client's needs and the outcomes they specifically wanted to address in their request for proposal.
Let your executive summary present a high-level overview and leave the other pages of the document to explain the details. This will prevent your summary from getting overcrowded or bogged down with specifics best handled elsewhere.
Proposal and solutions pages
"Quick delivery and relevance to your specific prospect are two of the most important items in any proposal," he said. "Prospects need to know what you're selling, how it will help them, and how long it will take them to get it."
1. Creating engaging social content
2. Posting company related updates
3. Promotions and social campaigns
4. Integrating social media activity into other marketing plans
Campaigns via social media are more important than just sharing about giveaways, sales, contests, and/or promotions. We will agree on a schedule for a series of posts to keep up the exciting momentum for all prospective customers.
5. Monitoring
We will continually monitor each channel and will respond to any questions, comments, and posts within a two-hour time period. Two hours will allow us to confirm that accurate information is relayed back to the person asking.
6. Analytics
Your own content may look different than this depending on your proposal writing skills and services, but you can still use the example as a framework. Add in more details as needed.
Pro tip:
Based on our data, the proposals with the highest close rate are nine pages in length. While this section needs to comprehensively explain your solution, don't go overboard by digging into minutiae that your potential client won't care about. It's easy to disclose extra details with follow-up documentation or a quick phone call. In this section, focus on highlighting strategies, plans, and specific details that will help you seal the deal.
Breaking up this section
The importance of good data
Which sounds better? Which is more compelling? Numbers and figures catch the eye and help readers build trust. By demonstrating a proven record of success, with numbers and data, you're adding tangible details that help to justify your costs.
This is especially useful when competing with other solicited proposals, especially if you can include these data points as visual representations (charts, graphs, etc.) of your success within your proposal document.
The bottom line
There's no doubt about it—learning how to write a business proposal is a lot of work. Luckily, however, you can follow our steps so you know what to include in your proposal and how to include it.
This being said, as you go through the lifecycle of your business, you'll begin to accumulate a library of business proposals that you can continuously reference and use to develop your pitching strategy and writing process based on proposals that have and have not worked. And, hopefully, by taking the time to invest in this business proposal process, you'll be winning the work you need to grow your business.
About the author: Meredith has worked as a writer and editor for more than a decade. Drawing on her background in small business and startups, she covers lending, business finance and entrepreneurship. Read more
Source:
https://fitsmallbusiness.com/how-to-write-a-business-proposal/
https://www.pandadoc.com/blog/how-to-write-a-proposal/
https://www.nerdwallet.com/article/small-business/business-proposal